The $1 Seminar Bundle for 2018
CAPIC Members now have access to all of CAPIC's 2018 seminars (excluding workshops and the national conference) for $1. To access the Seminar Bundle, log in to CAPIC Connect and visit the Dashboard section. Once your CAPIC Wallet has been verified, you are free to purchase it.
Below is just a snapshot of events included in the Bundle:
Are You Admissible? Criminal Inadmissibility, TRPS, and Rehab!
From Significant Benefit to Self-Employed – Don't miss this one!
Love Your Spouse or Love Your Parents – All in the family class!
Stand at Attention! – Detention and Immigration Division!
Turning Around Refusals!
CBSA – From the Border to Enforcement – Things you should know!
Restore, Imply, Goodbye!
"My friend told me to and I forgot" – Stories about misrep and strategies to handle!
+ a whole bunch more from PNPs, to International Agreements, to Owner Operator LMIAs, and lots in between!
*The Seminar Bundle only covers educational seminars between January 1, 2018 to December 31, 2018.
Please Note
You must be a CAPIC member in good standing to take advantage of this offer.
You can purchase the Bundle up until April 27, 2018.
The Seminar Bundle only applies to 2018 CAPIC Seminars from January 1 to December 31, 2018, and does not include 2018 Workshops and 2018 National Conference.
The 2018 Seminar Bundle is not retroactive for 2017 events and is non-transferable.
You must agree to further terms and conditions.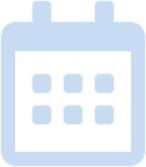 The 2018 Calendar
is here!
Frequently Asked Questions