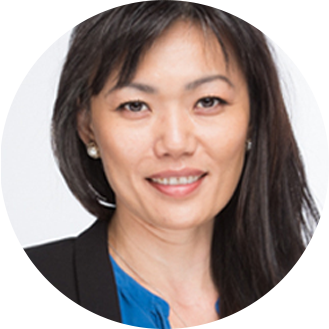 Kim Ly, RCIC
Term Expiry:2020 AGM
First Term
---
Kim K.C. Ly is a member of the Immigration Consultants of Canada Regulatory Council and Principal of her boutique firm, Borders Immigration Consultancy, located in London, Ontario (www.bordersimmigration.com).
An honours graduate of Humber's Immigration Consultant program, Kim possesses over twenty-three years of experience in the industry, which includes a tenure with law firms located in southwestern Ontario. Prior to establishing her own firm, over the last twelve years Kim was Senior Immigration Consultant at Siskinds Law Firm, one of southwestern Ontario's largest class action law firms.
Maintaining a client base that ranges from prospective Canadian immigrants to corporations that include local businesses and Fortune 500 multinationals, Kim is a regular presenter on various immigration matters at numerous industry-related events, as well as for various corporations and professional associations.
Kim is an accredited member of the Canadian Association of Professional Immigration Consultants (CAPIC) and a member of the Advisory Panel to the London Middlesex Immigrant Employment Council (LMIEC) (now called "IMMPLOY" immploy.ca/about-lmiec), a local community organization that connects local employers to immigrant talent with the aim of strengthening the local economy. She is also immigration counsel to the London Economic Development Corporation (www.ledc.com/about), the lead economic development agency for the City of London.
Having served two terms on the ICCRC's Governance & Nomination Committee (GNC), Kim has also been a member of CAPIC's Education & Training Committee (Ontario Chapter) and currently serves on its Policy & Lobbying Committee.