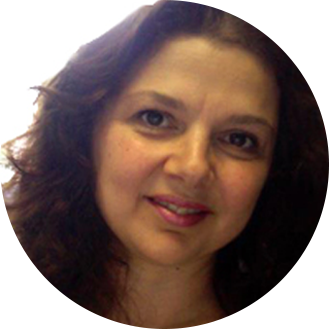 Selin Deravedisyan-Adam, RCIC
Term Expiry:2020 AGM
First Term
---
For over twenty years, Selin has made immigration and international mobility her professional focus. Since leaving Europe (Turkey, where she was born, and France, where she grew up and studied), she has resolutely set the course of her new life, striving to make a great contribution to the land of Jacques Cartier, where her personal and professional adventure would take off.
In 2000, Selin built a generalist international mobility consulting firm in Montreal, with areas of specialization that reflected her interests. An educator at heart, from 2002 onward she developed educational programs for various Quebec school boards and facilitated ongoing training workshops on how to launch a business, as well as workshops tailored to immigration consultants. Selin has further contributed to the development of more technical and structured training under CAPIC's Quebec Chapter since 2013, and has participated in several aspects of the education board in collaboration with CAPIC's national board to optimize the quality of seminars offered to its members; she served as Acting Director of Education during the same period.
Recognized as an expert in the domain of temporary foreign visas and work permits, Selin is sought out from all over the world by government entities, immigration authorities, and companies with a shortage of candidates for her strategic advice and views on policy development.
Her services in dynamic implementation are outstanding and diverse. Selin participated in coordination projects with both federal and provincial immigration authorities, attended roundtables, and researched and presented on key immigration issues. Her fruitful contribution was made possible by her longstanding expertise in the field, which contributed to her value as a source of innovative change. Her volunteer work knows no limits: she has helped on-the-field associations focused on integration, the promotion of women's rights, education, humanitarian, and medical causes, and she has intervened in consultants' forums, where her advice is especially sought-after. When the cause at hand impacts the field of immigration, she is the first one to energize and revive the troops.
Selin D. (a name given to her by colleagues) has become, over time, a stamp of quality within a profession continuously striving toward excellence. Her decision to become actively involved in the heart of CAPIC today is predicated on a willingness to accept the proverbial baton from directors past. Indeed, Selin possesses the energy and indispensable knowledge necessary to successfully navigate the web of governmental authorities and partners, while fostering a positive and valuable dialogue.
Each province has its own needs, and Selin appreciates the unique dilemmas facing Quebec consultants. CAPIC's many initiatives require strengthening, now more than ever. Accordingly, Selin believes that an alleviation of the problems plaguing the profession depends as much on the Quebec scene as it does on the national one.