The $1 Seminar Bundle for 2023
The Seminar Bundle 2023 is here! What's in it for you:
50 hours of CPD learning
Specialized topics to advance your knowledge
Case studies to apply your skills
Expanded question /answer sessions
Levelled seminars geared to various experience levels
In person and online access
Networking time to connect with colleagues
Industry leaders and speakers sharing their expertise
Opportunities to learn, engage and be informed
See what's in store for 2023
The Role of Regulator and a Session on Ethics
Procedural Fairness Letters
LMIAs - Part 1 and Part 2 - In depth and interactive
Family Class Refusals - What's next and how to avoid!
Preparing every single file like it will be refused - Why?
A CAPIC Kitchen Part - Atlantic Immigration Program
From PR to Citizenship - it is not always a straight line!
Understanding Section 40 - Misrepresentation is on the docket!
Inadmissibility Part 1 and Part 2 - This you won't want to miss
OINP - A starter kit
IRB 101 for those who never plan to represent clients before the tribunals!
Administrative Law Overview - Fundamentals and basic case law
Dissecting Case Law - RAA - reading, analyzing and applying
ICT - Case study driven - Specialized knowledge, Managers and more!
Start me up - Ready set go! Start Up Visas
The Ag streams - It's more than planting seeds!
The Trades - Options available
Changing policy and updates - What's new!
Open Q and A sessions with a panel of peers on a variety of topics
Plus more
For our French colleagues, we are echoing some of the same topics, but specific for you we have with 25 CPD hours programming planned!
What is a business file and opportunities beyond - French business programs
Planning strategy with your clients - Case studies!
NOC to Teer - a transition
Job offers - Compare and contrast from PEQ to LMIA - Case studies and how to
Regulation and Ethics
Temporary Resident Permits and Rehabilitation
Family class - CSQ and Federal process - From documents to online submission
Port of Entry - Are you ready?
Quebec portals and navigation
We will leave room for some sessions for changing legalisation and policy so we can be responsive to industry needs as well as yours. Don't be afraid to suggest topics either! If you think you have an amazing idea or maybe you wish to be a presenter, drop a line to seminars@capic.ca.
To access the Seminar Bundle 2023, log into CAPIC Connect and visit the Dashboard section. Once your CAPIC Wallet has been verified, you are free to purchase it. Make CAPIC your only stop for CPD programming.
* The 2022 Bundle will no longer be available to purchase after Dec 31, 2022. It will, however cover bundle events until March 14, 2023. We encourage you to purchase the 2023 Bundle so you can avail of all Seminar Bundle events in 2023.
Please Note
You must be a CAPIC member in good standing to take advantage of this offer.
The 2023 Seminar Bundle provides access to applicable seminars from January 1, 2023 to December 31, 2023 (the subscription period), and does not include specialized workshops, special events, the National Citizenship and Immigration Conference, or the Education Partner Symposium.
The Seminar Bundle is not retroactive to the preceding subscription period's events and is non-transferable.
You must agree to further terms and conditions.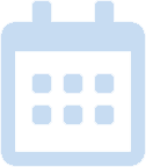 The 2023 Calendar
is here!
Frequently Asked Questions