CPD Seminar Bundle 2022-2023
The $1 Seminar Bundle for 2022-2023
Get ready for our 2022-2023 Bundle where we learn, engage, and be informed. With a variety of styles from amazing presenters, plenty of case studies and examples and lots of time for question and answers you'll be sure to gain the knowledge and skills for your next file! Check out list of topics below!
2022 Study permits - Post covid - Where are we today?
Let's talk about Misrep!
Getting a file JR ready!
LMIA exempt work permits - Part 2 - The C Series
BC PNP updates
Alberta and Saskatchewan PNP Refreshers
Manitoba PNP Review
The "Ag" Streams - It's more than planting seeds!
The "Trades" - and options available
Inadmissibility - the basics
Inadmissibility 201 - More than the basics
Do you know your free trade agreements?
Come bring your Q- an open Q and A session X 2
LMIAs - Portals and beyond
Woking with third parties - what you should know!
Quebec updates!
East Coast PNP Roundup!
No draws, no invites, client in limbo - what next?
Your client is going to ADR. What does that mean?
A port of entry webinar
IRB 101 - for those who NEVER plan to represent clients before the IRB!
Plus many more! With practical tips and levelled seminars, there's something for everyone!
*Our 2022-2023 Seminar Bundle is only available between March 15, 2022 and March 14, 2023. Be sure to sign up during that period! The 2022-2023 Seminar Bundle only covers applicable seminars within the subscription period.
To access the 2022-2023 Seminar Bundle, log into CAPIC Connect and visit the Dashboard section. Once your CAPIC Wallet has been verified, you are free to purchase it. The bundle has 50 hours or more of CPD programming - make it your only stop for all your CPD needs!
Please Note
You must be a CAPIC member in good standing to take advantage of this offer.
The 2022-2023 Seminar Bundle provides access to applicable seminars from March 15, 2022 to March 14, 2023 (the subscription period), and does not include specialized workshops, special events, the National Citizenship and Immigration Conference, or the Education Partner Symposium.
The Seminar Bundle is not retroactive to the preceding subscription period's events and is non-transferable.
You must agree to further terms and conditions.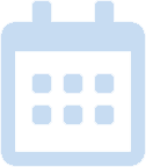 The 2022 Calendar
is here!
Frequently Asked Questions