Gold Standard Educational Events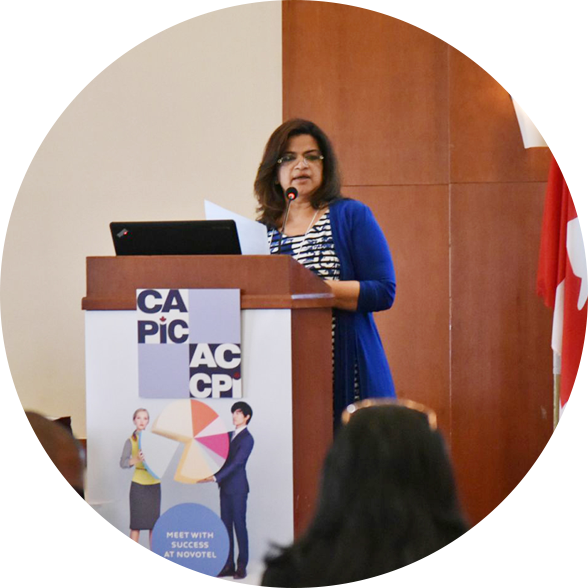 Continuing Professional Development
CAPIC strives to ensure that each member's Continuing Professional Development (CPD) needs are met. Its education program offers between 50 and 60 CPD hours on a yearly basis, through a series of seminars and practical or theoretical workshops. Educational events take place locally in each of its four chapters (BC, Ontario, the Prairies, and Quebec) and each has a webinar component to ensure accessibility. We believe that knowledge and education beyond the mandated hours are vital to ensuring a member's professional knowledge remains up-to-date.
CAPIC events also include:
Networking and peer-to-peer mentoring, as well as practical applications
Panel and Q&A sessions
Experienced speakers from the industry and government
Innovative and informative sessions
CAPIC maintains a video library through its "Education Corner" including recordings of past events, podcasts, and other relevant materials. CAPIC also offers its members the chance to contribute to the industry discourse via "Lunch and Learns," "Immigration Practitioner Exchange" seminars, and a national conference, while students of immigration consulting programs are welcome at educational events.
In 2017, CAPIC launched its "Full Skills Exam Preparation Course," an intensive 35-hour preparatory course to assist students taking the CICC licensing exam.