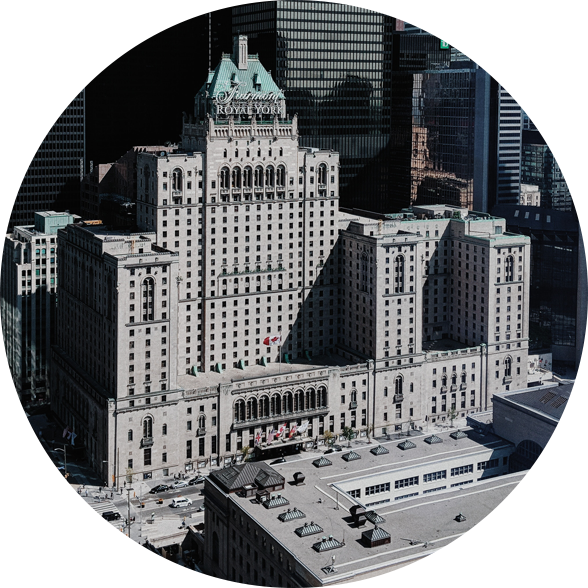 Our Story
CAPIC was founded in 2004 through the amalgamation of the Association of Immigration Counsel of Canada and the Organization of Professional Immigration Consultants, based on the pillars of Education, Information, Lobbying, and Recognition.
Immigration Consulting in Canada
History of Our Profession
A Brief Timeline
1986

The Association of Immigration Counsel of Canada is established as a federally chartered, non-profit immigration practitioner organization. The charter includes the right to issue the designation of Licensed Member - L.M.A.I.C. In 2000, AICC becomes an integral part of NHQ and Bar Association meetings, and contributes to policy and procedural development.

Early 1990

The Organization of Professional Immigration Consultants is established by former immigration officers Paul Billings, Harry Goslett, Garry Moore, and lawyer Frank Marrocco. The founding members believe regulation is essential for immigration consultants. It grows to over 218 members, becomes an integral part of NHQ and Bar Association meetings, and contributes to policy and procedural development.

2000

In partnership, the AICC and OPIC found the College of Immigration Practitioners of Canada (CIPC) to serve as a regulatory body.

The AICC obtains intervener status for the Mangat case at the Supreme Court of Canada. Attendance is confirmed at CICIP meetings, and the AICC BC Chapter is established.

2001

AICC and OPIC executives attend the Supreme Court Mangat hearing, resulting in the historic industry court decision on October 18, 2001, which serves as a catalyst for the self-regulation aspirations of immigration consultants.

2002

Minister of Citizenship and Immigration Dennis Coderre establishes an Advisory Committee to help identify problems in the immigration consulting industry and propose solutions. In May 2003, the Advisory Committee (including the AICC and OPIC) presents its final report, recommending that the government create a self-regulatory body for immigration consultants.

2003

Following the Advisory Committee report, the Canadian Society of Immigration Consultants (CSIC) is established as an "independent, federally incorporated not-for-profit body, responsible for regulating the activities of immigration consultant members, providing immigration advice for a fee."

2004

OPIC unites with the AICC to form CAPIC, while the CIPC is considered void. Warren Lloyd and Gerd Damitz become the founding presidents of the new practitioner association. CAPIC is initiated in November 2003 during a CICIP meeting at the National Club in Toronto. Its goals are stronger lobbying representation with the government and the regulatory body and more efficient use of membership resources.

In December, an inauguration ceremony at the Royal York hotel marks the official establishment of CAPIC. Following elections, Ron McKay becomes CAPIC's first elected president. CAPIC becomes Canada's largest organization for immigration practitioners with over 500 members (a video from this historic event can be ordered by members).

2005

CAPIC establishes its official headquarters in North York, Ontario.

2007

Phil Mooney follows as the next CAPIC president. During his tenure, CAPIC introduces gold memberships and offers Lexbase. Another industry first is the Ethical Recruiting work model for safe and effective relationships between employers, foreign workers, and consultants.

2008

CAPIC introduces the IMMeForum, an industry tool aimed at enhancing immigration information availability and online information exchange between consultants.

Despite the establishment of CSIC, complaints continue to be heard from the public and practitioners regarding the unacceptable practices of some immigration consultants. In April 2008, the Parliamentary Committee for Citizenship and Immigration re-examines the subject, travelling from coast to coast to hear testimony. Based on the testimonies provided, the Committee makes the recommendation "to introduce a stand-alone legislation to re-establish the Canadian Society of Immigration Consultants as a non-share capital corporation."

2009

In February, Phil Mooney becomes re-elected as CAPIC president. During his second term, he successfully leads CAPIC though a turbulent regulator transition, which results in severe critiques against CSIC. The IMMeCentre, an industry-first searchable database, is introduced, significantly enhancing the availability of information for immigration consultants.

2010

In April, Peter Bernier becomes CAPIC president. A few months later, however, he is elected as a director for the regulatory body of that time. In July, Jeff Hemlin becomes the acting president.

In August, Minister of Immigration and Citizenship Jason Kenney requests submissions from candidates interested in becoming the regulator for immigration consultants, and establishes a committee for selecting the regulator based on requirements to address public concern. CAPIC assists and supports the bid of ICCIP, later renamed as the Immigration Consultants of Canada Regulatory Council (ICCRC).

2011

The ICCRC is chosen as the new regulator. Many of its founding directors are former CAPIC executive directors who use their business, industry, and governance expertise to help establish the new regulator.

In April, Jeff Hemlin is elected as national president.

2013

In May, Dory Jade is elected as CAPIC president. During his tenure, he restructures CAPIC and implements governance principles requested by the government and public. The board's focus shifts from an acting board of directors to an oversight board.

2014

A Strategic Plan Development process leads to a CAPIC Balanced Score Card, furthering CAPIC's restructuring process.

2015

In May, Dory Jade becomes re-elected as CAPIC president for a second term. The Strategic Balanced Score Card process is implemented, leading to CAPIC's final restructuring phase.

Today

With more than 4300 members, CAPIC is not only the largest but also the only existing non-profit association for Canadian immigration consultants. We continue to grow and evolve as a direct response to dynamic changes within the immigration consulting industry.